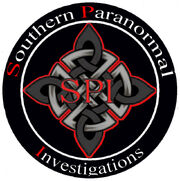 Southern Paranormal Investigations www.spi-texas.org is a professional group dedicated to scientifically researching paranormal activity in Houston, Texas and surrounding areas. Each member of our group brings with them a distinguishing set of views and proficiencies which helps create a tight-knit and well-formed investigative team comprised of believers and skeptics. We are committed to helping anyone who may be experiencing phenomena that is not defined by mainstream science. Our number one priority is to help you understand how and why, these sometimes frightening events may be occurring around you and your loved ones. SPI will offer you our expertise as well as education and resources to help you better understand and lessen your fear surrounding the phenomena. Each of our members dedicates their time and energy for every investigation on a volunteer basis. SPI is a non-profit group; however, we do accept donations to cover travel expenses, equipment costs, film processing, etc. We will never charge a fee for our services. By not charging a fee, we are further insuring that our results are not biased or skewed in any way. If you need help or would like to request a consultation for an investigation, please contact us at ContactSPI@spi-texas.org.
Ad blocker interference detected!
Wikia is a free-to-use site that makes money from advertising. We have a modified experience for viewers using ad blockers

Wikia is not accessible if you've made further modifications. Remove the custom ad blocker rule(s) and the page will load as expected.