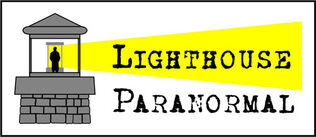 &nbsp
Lighthouse ParanormalEdit
Are you experiencing things you cannot explain? Are you uncomfortable in your own home and looking for answers? We can help!
To request an investigation or for more information please contact us at: 401-921-6682 or contact@lighthouseparanormal.com
Lighthouse Paranormal was founded in 2011 by a seasoned group of paranormal investigators and is dedicated to providing professional and thorough investigations for people in need in the New England area. We conduct each investigation with an open mind and the utmost respect for the clients and their property.
Our Mission
The Lighthouse Paranormal Team of Investigators…
Provides investigations to people in need at private residences, businesses and public locations.
Does not in any way charge for our investigations.
Focuses on technology and science during investigations, and is open to the assistance of mediums when requested.
Conducts as much historical research of the property and people involved as possible to help uncover causes of disturbances and believe the more you know about your surroundings the more comfortable you feel.
Documents our findings and presents them as well as our conclusions only after all evidence collected on our
equipment is reviewed and analyzed.
Holds any and all evidence collected in the strictest confidence and will only be shared outside of the Team with
express written consent of the client.
Shares information and collaborates with other paranormal groups and events locally, nationally and globally to help grow the knowledge base and respect of paranormal research.
Ad blocker interference detected!
Wikia is a free-to-use site that makes money from advertising. We have a modified experience for viewers using ad blockers

Wikia is not accessible if you've made further modifications. Remove the custom ad blocker rule(s) and the page will load as expected.