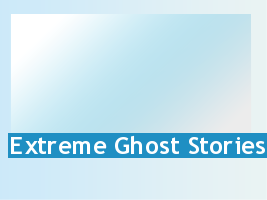 Extreme Ghost Stories is a British supernatural documentary television series produced by ITV Granada, consisting of four one-hour episodes.
In 2005, ITV Granada appealed for those whose lives had been affected by ghostly experiences to contact the station regarding production of a paranormal series.[1] The series was broadcast by ITV (ITV1/STV/UTV) in 2006,[2] and was later shown on American cable channel WE tv in September 2007.[3] The series featured drama reconstructions of ghostly encounters of some well-known haunted locations as well as individual cases not known to paranormal enthusiasts. Featured in episode three were interviews with resident Most Haunted Live! historian and Most Haunted: Midsummer Murders presenter Lesley Smith. The series was narrated by Rob Brown.
Episode
Cases
Air Date
1
The Skirrid Mountain Inn
Enfield Poltergeist
Maes Artro heritage museum, Snowdonia
Haunted nursery
Haunted house, Kirklands Crescent, Kilsyth
2006 (ITV); 8 Sept 2007 (WE tv)
2
Michelham Priory
Haunted Victorian mansion, Ryde, Isle of Wight
Naworth level crossing
Plas Teg
Swindon railway works
2006 (ITV); 15 Sept 2007 (WE tv)
3
Theatre Royal, Drury Lane
The Mackenzie Poltergeist
Fishing trawler
Tutbury Castle
Victoria Avenue, Hastings
2006 (ITV); 22 Sept 2007 (WE tv)
4
Haunted mansion, Penwith
Fobbing poltergeist
The First and Last Inn, Land's End
Freemans catalogue HQ, South London
Bodilly Manor, Wendron, Cornwall
2006 (ITV); 29 Sept 2007 (WE tv)
External links
Edit
References
Edit
Ad blocker interference detected!
Wikia is a free-to-use site that makes money from advertising. We have a modified experience for viewers using ad blockers

Wikia is not accessible if you've made further modifications. Remove the custom ad blocker rule(s) and the page will load as expected.