Paranormal Investigator: Participant ObservationEdit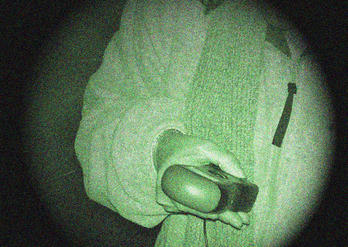 While parapsychologists look for
quantitative
evidence of the
paranormal
in laboratories, a great number of people immerse themselves in
qualitative research
through
participant-observer
approaches to the paranormal. Participant-observer methodologies have overlaps with other essentially qualitative approaches as well, including
phenomenological
research that seeks largely to describe subjects
as they are experienced
, rather than to explain them.
[18]
Participant-observation suggests that by immersing oneself in the subject being studied, a researcher is presumed to gain understanding of the subject. Criticisms of participant-observation as a data-gathering technique are similar to criticisms of other approaches to the paranormal, but also include an increased threat to the objectivity of the researcher, unsystematic gathering of data, reliance on subjective measurement, and possible observer effects (observation may distort the observed behavior).[19] Specific data gathering methods, such as recording EMF readings at haunted locations have their own criticisms beyond those attributed to the participant-observation approach itself.
The participant-observer approach to the paranormal has gained increased visibility and popularity through reality television programs like Ghost Hunters, and the formation of independent ghost hunting groups that advocate immersive research at alleged paranormal locations. One popular website for ghost hunting enthusiasts lists over 300 of these organizations throughout the United States and the United Kingdom.[20]
Ad blocker interference detected!
Wikia is a free-to-use site that makes money from advertising. We have a modified experience for viewers using ad blockers

Wikia is not accessible if you've made further modifications. Remove the custom ad blocker rule(s) and the page will load as expected.